History
DiagnosTechs was the first laboratory to introduce saliva hormone testing into routine clinical practice after being established in 1987. In 1995, DiagnosTechs added saliva and stool-based gastrointestinal and food sensitivity testing, which set us on our current growth trajectory. Today we operate throughout North America and globally by providing direct service through network providers around the world with more than 1.2 million specimens tested per year.
Each test we offer has been proven and validated in our research and development department. Our commitment and continual investment in cutting-edge technology and research talent ensures that we will continue to lead the market for noninvasive testing into the future.
Mission
The mission of DiagnosTechs Clinical & Research Laboratory is to advance the cause and application of noninvasive diagnostic testing to restore health and improve the wellbeing of those we serve.
Vision
Our vision is to remain the clear leaders in noninvasive testing through research and development to fuel clinical excellence, innovation, validation, and deep partnerships with others who share our values.
Values
Our foundation rests on our in-house research and development department.
We continuously pursue the advancement of noninvasive diagnostic testing.
We deliver unmatched service to our providers and patients.
Awards & Certificates
DiagnosTechs is committed to laboratory excellence, and we are proud of the awards and certifications that serve as outside endorsements for the work that we do in pursuit of noninvasive diagnostic testing.
Naturopathic Doctor News & Review – Physicians' Choice Award
Excellence in Diagnostic Laboratories
CLIA/Washington State Department of Health:
Since Washington is a Clinical Laboratory Improvement Amendments (CLIA) exempt state, laboratories don't receive a separate CLIA certificate. The CLIA number appears on the Medical Testing Site license.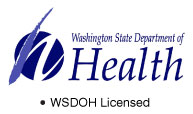 The Joint Commission: 
The Joint Commission standards address processes that follow laboratory specimens through the laboratory from the time of specimen collection to the time of result reporting, focusing on the provision of high quality, safe laboratory services.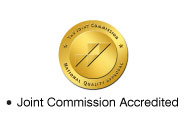 DiagnosTechs™ is dedicated to continuous improvement and exceeding quality standards.
Here are three ways to report concerns to management about patient safety and quality of care or services: