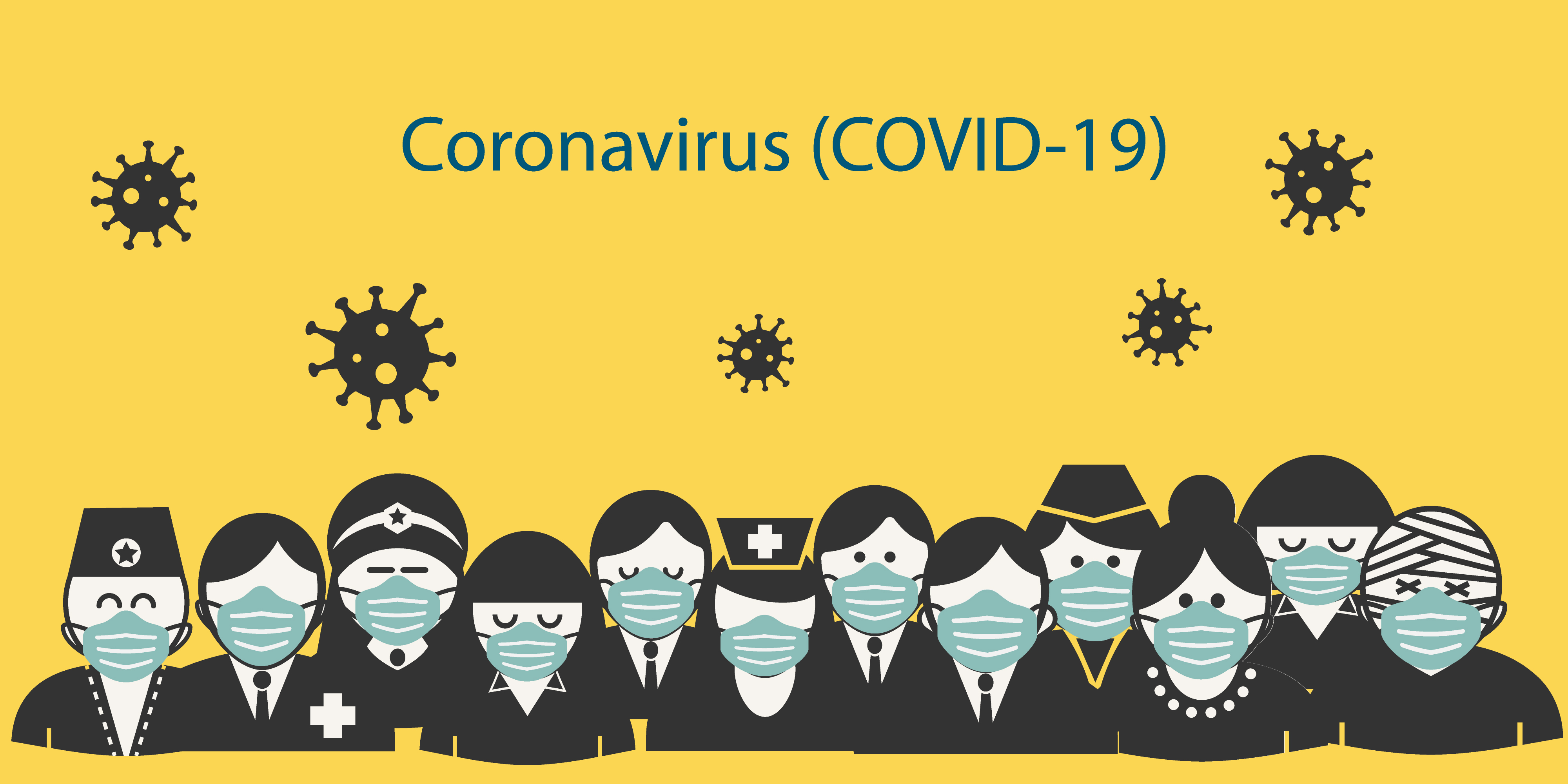 As reported recently in the New York Times, two clinical trials are now investigating the use of hormone therapies for treatment of COVID-19. Because men are at greater risk of developing severe illness and dying due to COVID-19, researchers are exploring whether treatment with female sex hormones during acute infection might improve disease outcomes.1, 2, 3  The first new study is investigating the usefulness of progesterone injections in a group of male patients in the hospital with COVID-19.4 The second study is observing whether application of an estradiol patch can improve COVID-19 outcomes in a group of male and postmenopausal female patients.5
What do we know about progesterone and immune function?
The effects of progesterone on the immune system are well-documented from basic science studies. Progesterone is known to reduce inflammation via several mechanisms, and progesterone receptors are present on many types of immune cells and mucosal surfaces.6 Progesterone decreases inflammation by reducing the production of pro-inflammatory cytokines such as TNF-a, IFN-g, IL-23, and IL-12, while increasing production of anti-inflammatory cytokines such as IL-10.6, 7 Progesterone also reduces the activation of macrophages and dendritic cells. Progesterone can directly interfere with NF-kB to inhibit the production of inflammatory molecules like cyclooxygenase-2. Progesterone also inhibits the MAPK pathway to reduce IL-1B expression. Progesterone can reduce T-cell proliferation and alter T-cell activity by facilitating a shift towards a Th2 type response.6 This shift in immune response may be critical to prevent or reduce the damaging cytokine storm associated with COVID-19.
In animal studies, female rats given oral progesterone during infection with influenza A virus exhibit less inflammation, improved pulmonary repair, and better disease outcomes.6 Progesterone also appears to be protective during gastrointestinal (GI) infections. According to animal studies, treatment with progesterone increases survival during both parasitic and bacterial infections of the GI tract.6
What do we know about estrogens and immune function?
Estradiol is known to exert both pro-inflammatory and anti-inflammatory effects depending on concentration and type of estrogen receptors present.8 Estrogen receptors are expressed in many immune cells including lymphocytes, macrophages, and dendritic cells.9
In animal studies, female rats given high doses of estradiol during H1N1 viral infection produce fewer inflammatory cytokines and chemokines and show reduced morbidity and mortality.10 In other studies, implanted estriol pellets have been shown to confer significant protection against severe H1N1 disease, including early mitigation of pulmonary inflammation, reduced transcription of cytokines and chemokines, and a shift in CD4+ T-cell responses promoting Th2 and T regulatory phenotypes.11 Researchers hypothesize that estrogens may demonstrate similar beneficial effects on immune system function and recovery from infection in COVID-19.
How do hormones affect resistance to SARS-CoV-2 viral infection?
Hormones may impact the course of infection with SARS-CoV-2 by altering the expression and function of angiotensin-converting enzyme 2 (ACE2), a cell membrane-bound enzyme that acts as a receptor for both SARS-CoV and SARS-CoV-2.12, 13 Discovered in 2000, ACE2 is now known to be expressed differently in men and women and is a potential therapeutic target for the treatment of COVID-19.12, 13 Compared to women, men expose more ACE2 receptors on the endothelium of pulmonary vessels, allowing the SARS-CoV-2 virus to bind and enter these cells.14 The differential expression and activities of ACE2 receptors in men and women might contribute to increased mortality risk in men, and it will be fascinating to see if the administration of sex hormones during acute illness with COVID-19 improves patient outcomes.
While the prospect of potential new treatments for COVID-19 is exciting, it is important to caution that hormones should be used strictly under the supervision of a physician when medically indicated. Taking or applying hormones without appropriate testing or monitoring could lead to severe adverse effects including cancer and stroke. For many patients, alternative medical interventions can improve natural hormone production and help balance hormone levels when laboratory tests reveal an imbalance. Safer treatment options may include dietary changes, clinical nutrition, botanical medicines, exercise, stress management, and other lifestyle changes. Integrative medicine practitioners often assess bioactive hormone levels and hormone metabolism as part of a preventive strategy focused on improving the overall foundations of health to support optimal immune function.
DiagnosTechs offers several comprehensive Male and Female Hormone Panels. An excerpt from our Male Hormone Panel is shown.

If you have questions about the tests we offer, appropriate tests for a specific patient, interpretation of test results, or treatment options, the physicians in our Medical Support Department are available to answer your questions. Simply call 1-800-878-3787 and we will schedule your physician consultation.
We also offer numerous online resources including webinars, interpretation guidelines, treatment considerations, and more! DiagnosTechs providers may log in to access these resources on our Provider Tools webpage.
As a reminder, DiagnosTechs will drop ship test kits directly to patients to make telemedicine consults more convenient for our providers. Click here to order tests online.
______________
References
Chen T, Wu D, Chen H, et al. Clinical characteristics of 113 deceased patients with coronavirus disease 2019: retrospective study. BMJ. 2020; 368: m1091.
Goyal P, Choi J, Pinheiro L, et al. Clinical Characteristics of Covid-19 in New York City [Epub ahead of print April 17 2020]. N Engl J Med. doi: 10.1056/NEJMc2010419.
Shi Y, Yu X, Zhao H, et al. Host susceptibility to severe COVID-19 and establishment of a host risk score: findings of 487 cases outside Wuhan. Crit Care. 2020; 24: 108.
Progesterone for the Treatment of COVID-19 in Hospitalized Men – ClinicalTrials.gov. https://clinicaltrials.gov/ct2/show/NCT04365127. Accessed April 30, 2020.
Estrogen Patch for COVID-19 Symptoms – ClinicalTrials.gov. https://clinicaltrials.gov/ct2/show/NCT04359329. Accessed April 30, 2020.
Hall O, Klein S. Progesterone-based compounds affect immune responses and susceptibility to infections at diverse mucosal sites. Mucosal Immunol. 2017; 10(5): 1097-1107.
Kyurkchiev D, Ivanova-Todorova E, Hayrabedyan S, et al. Female sex steroid hormones modify some regulatory properties of monocyte-derived dendritic cells. Am J Reprod Immunol. 2007; 58(5): 425-33.
Straub R. The complex role of estrogens in inflammation. Endocr Rev. 2007; 28(5): 521-74.
Klein S, Flanagan K. Sex differences in immune responses. Nat Rev Immunol. 2016; 16(10): 626-38.
Klein S, Hodgson A, Robinson D. Mechanisms of sex disparities in influenza pathogenesis. J Leukoc Biol. 2012; 92(1): 67-73.
Vermillion M, Ursin R, Attreed S, et al. Estriol Reduces Pulmonary Immune Cell Recruitment and Inflammation to Protect Female Mice From Severe Influenza. Endocrinology. 2018; 159(9): 3306-3320.
Zhang H, Penninger J, Li Y, et al. Angiotensin-converting enzyme 2 (ACE2) as a SARS-CoV-2 receptor: molecular mechanisms and potential therapeutic target. Intensive Care Med. 2020; 46(4): 586-590.
Sullivan J. Sex and the renin-angiotensin system: inequality between the sexes in response to RAS stimulation and inhibition. Am J Physiol Regul Integr Comp Physiol. 2008; 294(4): R1220-6.
Conti P, Younes A. Coronavirus COV-19/SARS-CoV-2 affects women less than men: clinical response to viral infection [Epub ahead of print April 7, 2020]. J Biol Regul Homeost Agents. 2020; 34(2). doi: 10.23812/Editorial-Conti-3.