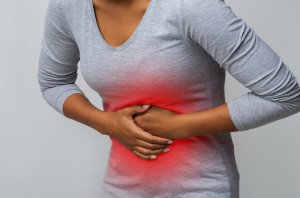 Calprotectin is an abundant neutrophil protein, and its presence in the stool indicates neutrophilic infiltration into the gut lumen, which is associated with severe inflammation. Elevated fecal calprotectin levels are present in patients with both infectious and inflammatory conditions, including inflammatory bowel disease (IBD).1
IBD, which includes Crohn's disease and ulcerative colitis, is marked by chronic, recurrent episodes of inflammation in the gastrointestinal (GI) tract. Because the level of inflammation reflects the severity of the disease process, detecting and monitoring the inflammation will support the optimal clinical management of IBD. Fecal calprotectin can aid in this detection and provide a noninvasive means to track disease activity, risk of relapse, and response to treatment.1
Fecal calprotectin values have been shown to directly correlate with endoscopic and histological assessment of disease activity in patients with IBD.1 Levels of fecal calprotectin also correlate well with radio-labeled leukocyte scanning, a costly and invasive procedure formerly used to assess active intestinal inflammation in Crohn's disease.2
Fecal calprotectin strongly outperforms serum C-reactive protein and other inflammatory markers when evaluating IBD treatment efficacy and predicting disease relapse.3 Therefore, long-term serial calprotectin monitoring at three to six-month intervals in patients with IBD could facilitate the early recognition of an impending disease flare to prevent it or reduce the severity.4
Serial monitoring of calprotectin is also indicated for patients who have had a bowel resection to treat IBD since surgery is not curative for IBD. The prevention of the postoperative recurrence of IBD remains a significant concern for physicians, and Liu et al. determined that fecal calprotectin monitoring reliably detects the recurrence of IBD after ileocolonic resection.5
Our NEW Calprotectin Plus Panel (CPP) provides a convenient and noninvasive option for the serial monitoring of inflammation to thoroughly track disease activity, risk of relapse, and response to treatment for patients who have been diagnosed with IBD and other inflammatory conditions. In addition to fecal calprotectin, the Calprotectin Plus Panel includes total intestinal sIgA, lysozyme, alpha 1-antichymotrypsin, fecal occult blood test (FOBT), and fecal pH assays to provide a comprehensive assessment of inflammation present in the GI tract.
The fecal calprotectin test is also a convenient option to differentiate between irritable bowel syndrome (IBS) and IBD. According to the 2021 American College of Gastroenterology clinical guidelines for the management of IBS, a fecal calprotectin level should always be ordered as part of a comprehensive workup in all patients with gastrointestinal symptoms to rule out inflammatory bowel disease.6
You may order fecal calprotectin as a stand-alone test, as part of the NEW Calprotectin Plus Panel, or as an addition to our Regular and Expanded GI Health Panels.
To place a test order, click here. You will find the Calprotectin Plus Panel listed under the section header GI Functional Markers.
As a reminder, DiagnosTechs can drop ship test kits directly to your patients. You may select this option at the top of the order form.
Please visit our Provider Tools page for more information about Calprotectin and GI health testing.
References