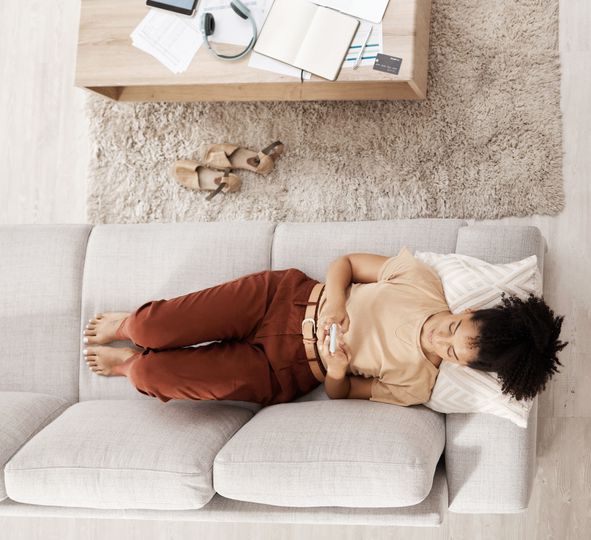 If you could choose, would you rather spit into a tube or have a needle jabbed into your arm to measure your hormone levels? We suspect you would rather not get stuck with a needle, and you do have a choice!
Saliva testing is a clinically accurate and convenient option when testing hormone levels.1-9 Saliva tests offer many benefits, including the fact that they are non-invasive (no needles!).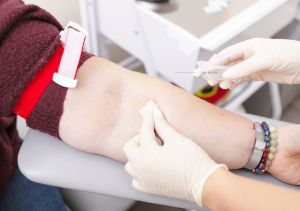 The hormones present in the saliva are the free hormones that are actively affecting the hormone-sensitive tissues throughout your body. So, salivary hormone levels are a true direct measurement of free hormone levels.10 In contrast, blood hormone levels are either total hormone levels or a calculation based on the total hormone level. Most hormones in the blood are bound to blood proteins and, therefore, inactive.11
It is not as clinically useful to measure total hormone levels in the blood when the functional, bioactive, free hormone levels can be assessed in the saliva instead.
Another benefit of testing hormone levels in the saliva is screening for unintentional exposure to hidden hormones in the environment. While shocking, your patients could be unintentionally exposed to bioidentical hormones, including estrogens, in their personal care products. Usually, if a hormone is added to a product, such as hydrocortisone cream, it is listed on the label. Unfortunately, however, some bioidentical hormones can be present in personal care products without being listed as ingredients on the label.12-14
Correspondence published in the Journal of Clinical Oncology confirms the undisclosed presence of bioidentical estrogens [estrone (E1), estradiol (E2), and estriol (E3)] in several commercially available skin moisturizers.15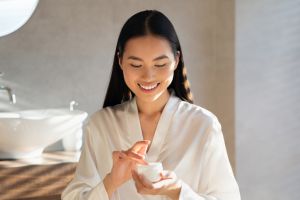 Salivary hormone testing is the only option to screen for unintentional exposure(s) to topically applied bioidentical hormones because hormones applied to the skin are robustly present in the saliva but only minimally diffuse into the blood. As noted in a study by O'Leary et al., the salivary, but not serum, progesterone level increases after progesterone is applied to the skin.16
Research also shows topically applied hormones do affect hormone-sensitive tissues, regardless of the blood level. A clinical trial conducted by Leonetti et al., confirmed that a topically applied hormone, progesterone in this case, does have a significant effect on internal hormone-sensitive tissues.17 Several additional published observations show a therapeutic effect of transdermal progesterone on the endometrium in the uterus despite very low serum or plasma progesterone levels. These publications confirm the distribution of progesterone when applied to the skin.18,19
Since topically applied hormones can affect hormone-sensitive tissues without reliably increasing the blood (serum) levels of hormones, only salivary hormone testing can provide insight into tissue exposure to bioidentical hormones following topical hormone application.17-19
We see the same phenomenon with the use of hair care products, which are applied to the hair and scalp. The use of hair care products during childhood is significantly associated with the earlier onset of menstrual periods (menarche), and the frequent use of certain hair care products by adults is associated with an increased risk of developing ovarian cancer.20,21
Since topically applied bioidentical hormones do not significantly register in serum testing, and hormones can be hidden in personal care products, salivary hormone testing is the only effective option to screen for and eliminate these potentially hazardous hormone exposures.16 Screening for exposure to exogenous bioidentical hormones is most important for those patients with a personal or family history of hormone-sensitive cancers, such as ovarian cancer, uterine cancer, prostate cancer, and breast cancer.
Read this article about Hidden Hormones in Personal Care Products for more information.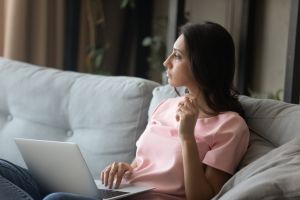 In addition to screening for unintentional exposure to hormones, salivary hormone testing can be ordered to assess the underlying cause(s) of:
PMS
Suboptimal sleep or insomnia
Mood concerns, such as anxiety or depression
Poor libido
Fatigue
Cognitive issues
Infertility
Irregular menstrual cycles
Headaches
Migraines
Digestive complaints
Weight gain
Menopausal symptoms
Hair loss
Osteopenia and osteoporosis
Many other health concerns
Saliva can be used to test the bioactive, free levels of many steroid hormones, including cortisol, estradiol, estrone, estriol, progesterone, DHEA, testosterone, 17-OH progesterone, androstenedione, and dihydrotestosterone. Saliva testing can also be ordered to measure levels of non-steroid hormones, including follicle stimulating hormone (FSH), luteinizing hormone (LH), insulin, and melatonin.
Once the free hormone levels are known, you and your patient can develop a treatment protocol to balance hormones if needed. Salivary hormone testing is also a convenient option when serial testing is needed to assess hormone levels at multiple times during a day or throughout an entire menstrual cycle.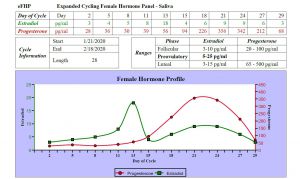 Just as estrogen and progesterone levels significantly shift throughout a menstrual cycle as shown in the graph above, cortisol levels vary throughout the day. The natural cortisol variations are known as a diurnal rhythm, which is a type of circadian rhythm.22 As you can see in the picture below, healthy cortisol levels peak in the morning, upon waking, and are lowest in the evening, before bed.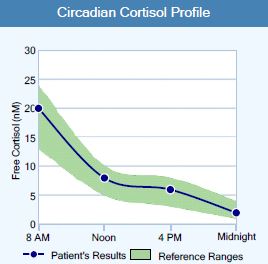 Salivary cortisol testing allows for the collection of saliva at home in the morning upon waking, which will capture the clinically significant cortisol awakening response (CAR). Saliva testing also allows for the collection of several more specimens throughout the day, whether a patient is at home or at work. It would be quite inconvenient and painful (!!) for a patient to get 4 or more blood draws in one day to assess the health of the circadian rhythm and adrenal glands. Salivary hormone testing is also optimal for monitoring the response to a treatment protocol over time, for example, an adrenal support protocol.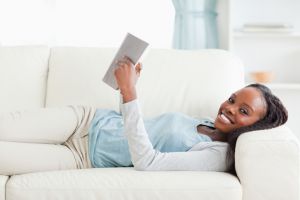 Salivary hormone testing is also ordered routinely to diagnose certain health conditions. The late night salivary cortisol level is ordered by board-certified endocrinologists across the world to diagnose Cushing's syndrome, since it is included in the Endocrine Society Clinical Practice Guidelines.23 Most laboratories that perform blood draws aren't even open late at night!
Salivary hormone testing allows patients to measure their hormone levels at any time – day or night – in the comfort of their home.
Summary of the Benefits of Saliva Hormone Testing:
Convenient
Painless
Non-invasive
Collected at home
Hormone levels will not be affected by the stress of a painful blood draw or traffic
Can be collected at any time – day or night
Saliva contains free, bioactive hormones, so the results reflect hormone activity in the body
Clinically accurate
Multiple saliva samples can be collected on the same day or throughout a menstrual cycle
Diagnosis of health conditions, such as Cushing's Syndrome
Repeat testing can evaluate the response to a hormone-balancing treatment protocol
More cost-effective than other testing options
Saliva hormone testing is the only option to identify potentially harmful exposure(s) to hidden hormones
More saliva hormone testing references are available at this link.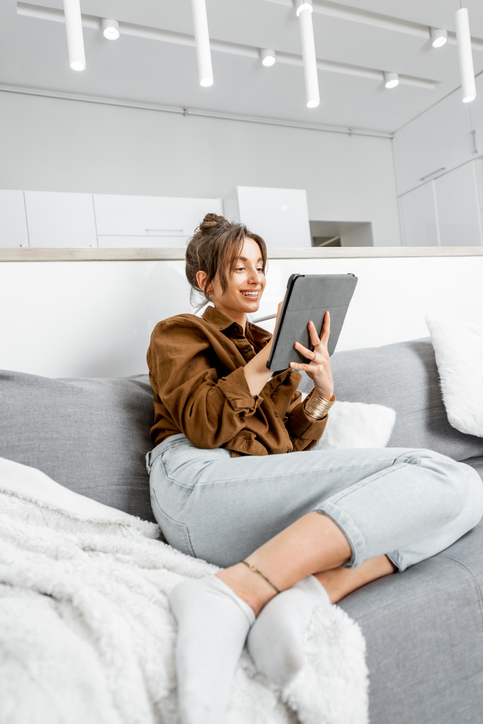 To test for unintentional exposure to hidden hormones in personal care products, order a Customized Flexi-Matrix Panel that includes progesterone (P1), estrone (E1), estradiol (E2), estriol (E3), androstenedione (AND), dihydrotestosterone (DHT), testosterone (TTF), DHEA & DHEA-S (DHEA), and cortisol (TAP1, TAP2, TAP3, TAP4).
To place a test order, click here. As a reminder, DiagnosTechs can drop ship test kits directly to your patients. You may select this option at the top of the order form.
Please visit our Provider Tools page for more information about hidden hormones and our test panels.
---
YOU MAY ALSO ENJOY
Do you and your patients enjoy watching college basketball games during March Madness every year? We do! Perhaps this year, you could also participate in some Magnesium Madness! What is so mad about magnesium? Well, research shows that at least 48% but up to 75% of the population does not consume enough of this crucial mineral daily. Madness!
ASHWAGANDHA TO REVERSE THE EFFECTS OF ARSENIC EXPOSURE
Arsenic is the "king of poisons" and the "poison of kings." Throughout history, Machiavellian villains carried out assassinations for personal gain using this odorless, tasteless, and perfect poison.
SYNERGISTIC NUTRIENTS FOR ADRENAL SUPPORT
We often think of supplements as vitamins and minerals that need to be taken only as needed for potential nutrient deficiencies or inadequacies. However, nutritional supplements offer much more and can manifest powerful synergistic benefits that go far beyond simply replacing the vitamins and minerals missing from your diet.
HIDDEN HORMONES IN PERSONAL CARE PRODUCTS
Have you noticed salivary hormone levels trending higher lately? We have certainly noticed this alarming trend in our lab! And we want to let you know we believe it is due to the presence of hidden hormones in personal care products (PCPs). Yes, bioidentical hormones are added to products without being listed as an ingredient. Manufacturers and raw material suppliers are not supposed to add ingredients to products without disclosing them, but; it does occur and seems to be occurring more frequently in recent months, according to our internal data and trends.
---
References