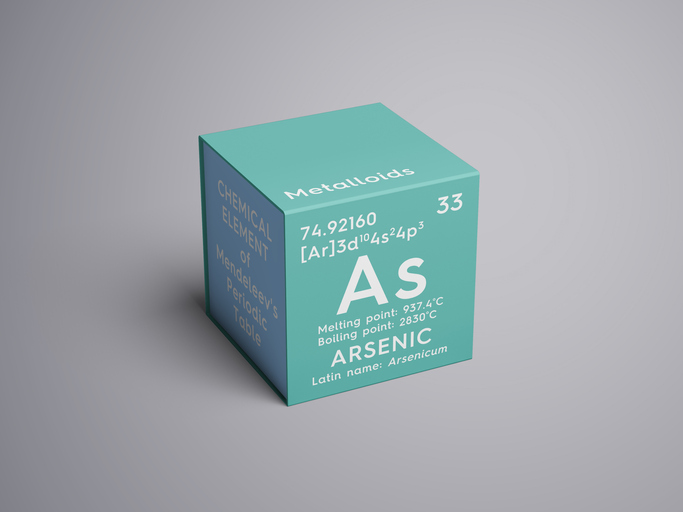 Arsenic is the "king of poisons" and the "poison of kings." Throughout history, Machiavellian villains carried out assassinations for personal gain using this odorless, tasteless, and perfect poison. Other than the cases when arsenic was used for nefarious purposes, in the past, authorities thought arsenic was primarily a health concern in work environments where arsenic is mined or used to produce pesticides and other products.
Eventually, public health experts realized arsenic is a significant public health concern for everyone. Over time, industries have reduced the use of arsenic via more stringent precautions and policies, but, unfortunately, exposure to arsenic is still a danger today because arsenic is quite persistent in the environment. While many arsenic-containing pesticides, such as lead arsenate, were banned decades ago, the lead and arsenic sprayed on orchard fields back in the early 1900s are still present in the soil to this day; and infiltrate our current water and food supplies.1 Most of us know arsenic is a poison, but few realize they could be consuming arsenic every day during breakfast, lunch, and dinner.
Common foods that may contain a significant amount of arsenic include rice and fruit juices. According to an analysis published in 2017, those on a gluten-free diet consumed more arsenic than others since gluten-free products often include rice as an ingredient in place of wheat and other gluten-containing grains. Urine samples from those on a gluten-free diet had nearly twice as much arsenic when compared to urine samples from those who eat gluten.2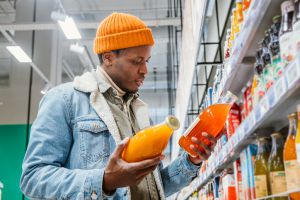 Fruit juices can be a significant source of arsenic due to the use of pesticides, contaminated water, and other factors. According to an article published by Consumer Reports in 2019, almost half of all fruit juices tested in the United States had concerning amounts of arsenic and other heavy metals.3 Other sources of arsenic exposure include tap water, well water, bottled water, pesticides, insecticides, herbicides, cigarette smoke, air pollution, cosmetics, wood preservatives, automobile batteries, lead alloys, asphalt, certain pigments used in glassmaking, as well as products used in the electronics, copper smelting, and optical industries.
Arsenic, being quite common in our environment, is currently the NUMBER ONE toxic substance on the Priority List of Hazardous Substances, which is managed by the Agency for Toxic Substances and Disease Registry (ATSDR). This list includes substances that pose the most significant threat to human health due to toxicity and the potential for human exposure.1
Although the World Health Organization (WHO) and the U.S Environmental Protection Agency (EPA) declared the threshold level of inorganic arsenic in drinking water as 10 μg per liter, much higher concentrations have been documented in the United States.1,4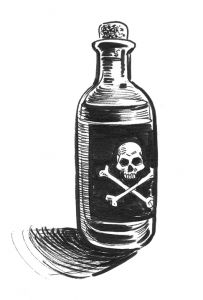 We know large doses of arsenic are deadly, but how toxic are small amounts of arsenic?
The International Agency of Research on Cancer has declared arsenic as a class I human carcinogen since exposure to arsenic is associated with skin cancer, kidney cancer, bladder cancer, liver cancer, prostate cancer, lung cancer, testicular cancer, and many other types of cancer.5,6,7 Epidemiological analysis suggests that in a population exposed to low to moderate arsenic levels through food and water, higher arsenic exposure is significantly associated with the development of diabetes.8 In fact, individuals above the 75th percentile of arsenic exposure, defined as a urinary arsenic level above 7.2 micrograms per gram creatinine, were estimated to be twice as likely to develop diabetes as individuals in the lowest 25th percentile of exposure, which is equivalent to a urinary arsenic level below 2.9 micrograms per gram creatinine.9 In addition to cancer and diabetes, chronic exposure to even low amounts of arsenic increases the risk of developing COPD, heart disease, stroke, memory decline, shingles, respiratory and GI irritation, a low white blood cell count, anemia, birth defects, anxiety, depression, gout, skin discoloration, neuropathy, and other health concerns.5,10-14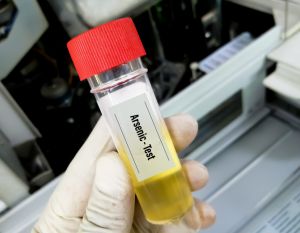 While it may be difficult to avoid exposure to arsenic, preventive treatment options could help minimize the potential health-related consequences. For example, Ashwagandha (Withania somnifera), a relaxing and restorative adaptogen prescribed for more than 3000 years in Ayurvedic medicine, appears to be an antidote for arsenic toxicity.15-17
One animal study assessed the beneficial effects of Ashwagandha on arsenic-induced testicular toxicity, which could contribute to the development of both infertility and testicular cancer. According to the study, exposure to arsenic causes decreased sperm counts, reduced sperm motility, degeneration of sperm morphology, increased levels of luteinizing hormone, and a complete arrest of the spermatogenetic stages. However, after the administration of Ashwagandha, there was a significant reversal in all parameters, and the spermatogenetic stages normalized. Thus, the investigators concluded Ashwagandha maintains the cellular integrity and normal function of testicular cells, even during significant exposure to toxic arsenic.18
Other toxic metals that are known to induce infertility include cadmium and lead, and lead and cadmium could be in your dark chocolate!19,20 Studies show Ashwagandha is protective against the damaging effects of these heavy metals too.21,22 Additional animal studies also suggest Ashwagandha benefits include anti-inflammatory, antioxidant, immunomodulatory, neuro-regenerative, nootropic, neuroprotective, hepatoprotective, cardioprotective, nephroprotective, cholesterol-lowering, blood-glucose modulating, antibacterial, antifungal, and antiviral activity.17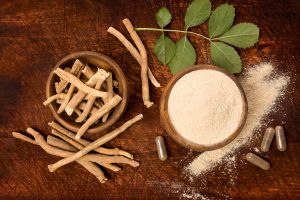 Several clinical studies highlight the safety of Ashwagandha, and a recent review of the toxicity studies on Ashwagandha confirms no reported toxicity or side effects to date. Therefore, Ashwagandha is considered safe for use in human beings for the treatment of acute and chronic diseases.23
---
To test for exposure to arsenic and other toxic metals, including cadmium and lead, order a Toxic Metals and Elements Panel.
To place a test order, click here. As a reminder, DiagnosTechs can drop ship test kits directly to your patients. You may select this option at the top of the order form.
Please visit our Provider Tools page for more information about arsenic, other toxic metals, and our test panels.
---
YOU MAY ALSO ENJOY
In honor of American Heart Month, we are sharing information about the beneficial effects of bioflavonoids on your cardiovascular system. Heart disease is the number one cause of death worldwide, so consider taking better care of your heart by reading our blog and increasing your intake of heart-healthy bioflavonoids.
SYNERGISTIC NUTRIENTS FOR ADRENAL SUPPORT
We often think of supplements as vitamins and minerals that need to be taken only as needed for potential nutrient deficiencies or inadequacies. However, nutritional supplements offer much more and can manifest powerful synergistic benefits that go far beyond simply replacing the vitamins and minerals missing from your diet…
POSTBIOTICS FOR BIOFILM MANAGEMENT
Microorganisms rarely exist as single cells living next to each other. Instead, they accumulate along surfaces to form polymicrobial aggregates known as a film, sludge, plaque, scum, or a 'biofilm.' The biofilm matrix is the extracellular material produced by the organisms in which the microorganisms embed themselves. This biofilm matrix consists of extracellular polymeric substances (EPS), such as polysaccharides, extracellular DNA, proteins, lipids, and inorganic solids. This matrix protects the microorganisms lurking inside the biofilm by acting as a shield against medications, ultraviolet light, probiotics, and other substances and organisms.
NEW RESOURCES FOR TOXIC METALS ASSESSMENT AND TREATMENT
To assist with clinical interpretation of your Toxic Metals and Elements (TME) reports, we have updated and expanded 'Understanding Your Results' with additional sources of exposure and associated symptoms for each element. We also have posted new treatment considerations for reducing elevated levels of toxic metals, new protocols for metal mobilization (provocation) testing, and new guidance on result interpretation, emphasizing the clinical relevance of TME test results in context of the research literature.
---
References: