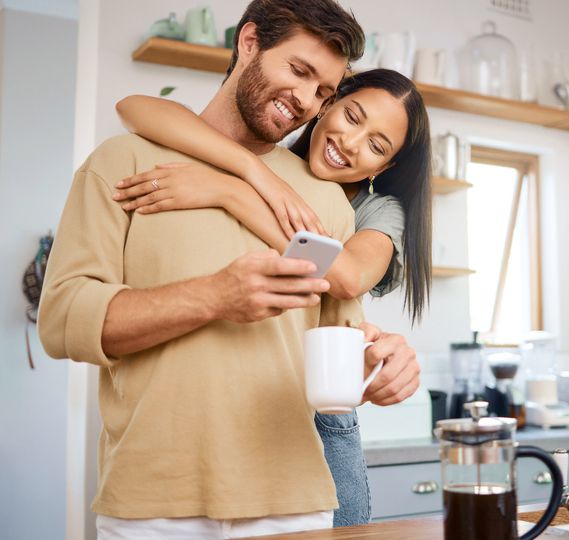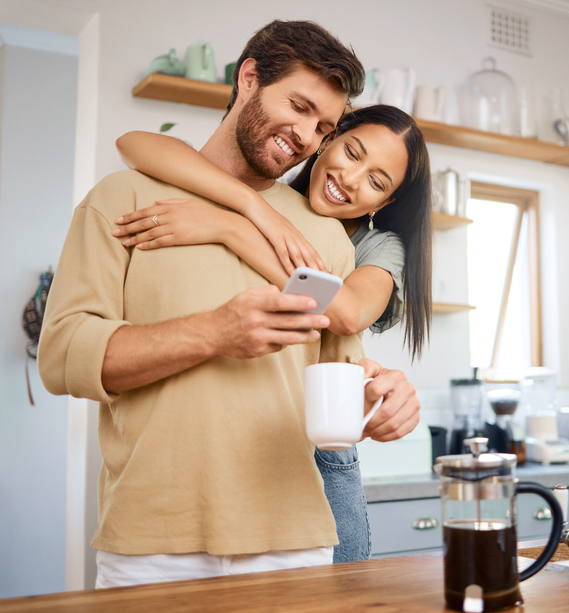 Testosterone is an important steroid hormone that plays many functional roles; including the orchestration of metabolism; energy production, and use; the maintenance of skeletal and body protein; the integrity and development of cognitive abilities and behaviors; control of the reproductive system; and more.1
Research shows boosting low testosterone levels into the normal range improves overall sexual function, mood, and libido; increases bone mineral density, energy, and lean body muscle mass; and decreases body fat mass.2
Saliva Testosterone Test for Free Testosterone
As reviewed in our last article, both high and low free testosterone levels can cause health concerns; therefore, not everyone needs to increase their testosterone level. This is why it is important to test saliva hormone levels in all of your patients.
Assessing the bioactive, free hormone levels is one benefit of saliva hormone testing; read about many other benefits in the article The Benefits of Saliva Hormone Testing.
Since saliva hormone testing offers an opportunity to directly test the free testosterone level in patients, ordering a saliva testosterone test will provide insight into the level of testosterone that is actively affecting their cells, tissues, and organs.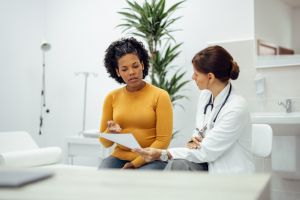 What is Free Testosterone?
Free testosterone is the bioavailable testosterone that is actively affecting cells, tissues, and organs throughout the body.
The testosterone circulating in the blood is primarily bound to blood proteins that inactivate it. Most circulating testosterone predominantly binds to sex hormone-binding globulin (SHBG) and albumin, but small amounts also bind to corticosteroid-binding globulin (CBG) and alpha-1-acid glycoprotein (orosomucoid).3
Overall, only 2%–4% of circulating testosterone is free, and the amount can differ significantly depending on many variables, including the levels of SHBG, albumin, CBG, and alpha-1-acid glycoprotein present in the blood.3 The binding proteins in the blood are large molecules and therefore do not filter into saliva.
Since the testosterone bound to these large blood proteins is not active, it is ideal to measure the free testosterone level in saliva instead of the total testosterone in blood. Two patients with the same total testosterone level in their blood can have significantly different active, free testosterone levels.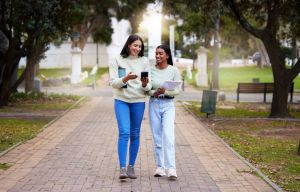 The Influence of Sex Hormone-Binding Globulin (SHBG) and Other Binding Proteins on Free Testosterone
The overall health of the liver, thyroid, kidneys, gastrointestinal tract, and other organs has a direct impact on the blood protein levels. Since most inactive testosterone is bound to sex hormone-binding globulin (SHBG), changes in the SHBG level will significantly affect the free testosterone level. Several specific health conditions are known to significantly shift the SHBG level. Obesity, acromegaly, diabetes mellitus, hypothyroidism, nephrotic syndrome, and metabolic syndrome are some of the conditions that decrease the SHBG level.3
Aging, weight loss, the use of estrogens, alcohol consumption, hepatitis, cirrhosis, and hyperthyroidism are associated with an increased SHBG level. Polymorphisms in the SHBG gene can also be an underlying cause of elevated or decreased SHBG levels.3
It is also interesting to note the overall fraction of circulating testosterone bound to SHBG varies in men and women. Approximately 44% of total testosterone is bound to SHBG in men, and 66% is bound to SHBG in women, so testing free salivary testosterone levels is crucial in both sexes.3
The binding of testosterone to albumin is quite complex. Testosterone competes with free fatty acids and certain medications, including ibuprofen and Coumadin, for binding sites on albumin. Therefore, albumin-binding medications and fluctuating free fatty acid levels in the blood could alter the bioactive free testosterone level in patients.3
The intricacies of testosterone binding to CBG and alpha-1-acid glycoprotein are not yet clear, but changes in blood levels of albumin, CBG, and alpha-1-acid glycoprotein due to liver function and other factors will also affect the free testosterone level.3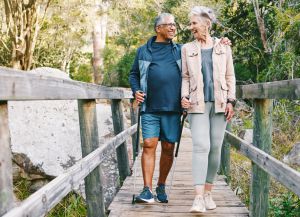 Free Testosterone Levels by Age
Measuring free hormone levels becomes more important with aging due to many factors. Some postmenopausal women experience a significant reduction in sex hormone-binding globulin (SHBG) production, leading to elevated free testosterone levels and symptoms of hyperandrogenism.4
By contrast, many postmenopausal women experience low free testosterone levels. In a well-designed study of women aged 65-74, the overall total blood testosterone level, including both free and protein-bound testosterone, was one-third the level observed in women in their 20s. But, the free testosterone level in the study population decreased by approximately 90%.5 Therefore, total testosterone could appear normal in women in this age range while free testosterone levels are clinically low.
Overall, free testosterone levels tend to decrease more significantly than total testosterone levels in older men and women.4 This reduces the biologically active pool of testosterone and increases the need for the direct measurement of free testosterone levels via a saliva hormone test.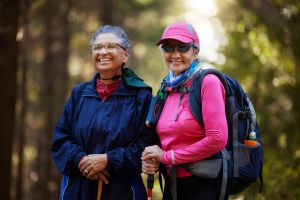 Signs and Symptoms of Low Free Testosterone (Testosterone Deficiency or Hypogonadism)
Men with low free testosterone levels may experience:
Low energy levels
Decreased lean muscle mass
Decreased libido
Metabolic syndrome
Anger & irritability
Erectile dysfunction
Infertility
Decreased physical stamina
Low Quality of Life (QoL)
Diminished sense of well-being
Memory loss
Cognitive impairment
Increased fat mass and weight gain
Bone loss
Diabetes
Abnormal cholesterol levels
Insulin resistance
Atherosclerosis
Cardiac arrhythmias
Hypertension
Increased risk of cardiovascular disease2,6-8
Women with low free testosterone levels may experience:
Low energy levels
Decreased lean muscle mass
Sarcopenia
Decreased libido and hypoactive sexual desire disorder (HSDD)
Infertility
Mental disorders
Decreased physical stamina
Bone loss
Increased risk of bone fracture
Memory loss
Cognitive impairment
Cardiovascular disease5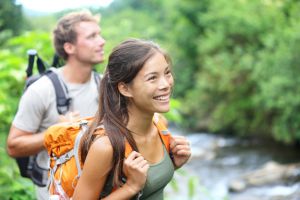 How to Naturally Boost Free Testosterone
If your patients have signs or symptoms of low testosterone, consider moving forward with saliva hormone testing. Then, a supportive natural protocol can be prescribed based on test results, family history, specific symptoms, and other factors.
A natural protocol to boost testosterone production might include adrenal support, vitamins, minerals, increased strength training and other lifestyle changes, dietary changes, and botanicals that have improved testosterone levels in research studies. Evidence suggests botanicals such as Ashwagandha, bioflavonoids, including quercetin and chrysin, Tribulus terrestris L., Zingiber officinale (Ginger), Panax ginseng (Ginseng), Eurycoma longifolia (Tongkat Ali), and fenugreek seed extracts may support optimal testosterone levels.9-15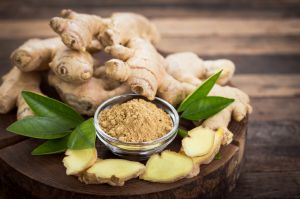 Ginger and Testosterone
Research that links ginger supplementation to healthy testosterone levels demonstrates that ginger reduces oxidative stress and lipid peroxidation in the testes, enhances luteinizing hormone (LH) production by the pituitary gland in the brain, which stimulates testosterone production, increases blood flow in the testes, increases the level of cholesterol in the testes to support steroid hormone production, enhances the activity of antioxidant enzymes, increases testicular weight, normalizes blood glucose, and recycles testosterone receptors.11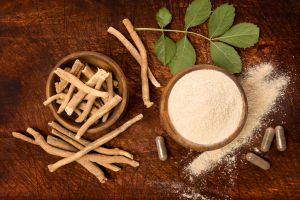 Ashwagandha and Testosterone
Testosterone deficiency is associated with metabolic syndrome, obesity, increased waist circumference, type 2 diabetes, high insulin levels, and poor overall health; therefore, optimizing weight by decreasing body fat percentage and increasing lean muscle mass with resistance training has been shown to increase testosterone levels.16,17
Research shows stress reduction via stress management techniques supports optimal testosterone levels. Increasing the duration of sleep is also associated with improved serum testosterone levels. In 2011, Leproult et al. discovered sleep deprivation significantly decreased testosterone levels by 10% to 15%. Participants in the study restricted sleep to only 5 hours per night. Therefore, improving sleep hygiene and increasing the duration of quality sleep to 7-8 hours per night may increase natural testosterone production.18 Supporting optimal sleep, ideal body composition, and a healthy stress response are three mechanisms by which Ashwagandha supports natural testosterone production.19,20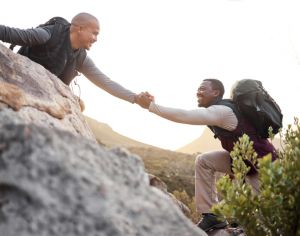 Nutrients that Boost Testosterone Production
Research confirms other nutrients that support increased testosterone production include L-carnitine, CoQ10, vitamin D, full-spectrum vitamin E, vitamin C, lipoic acid, selenium, zinc, boron, and magnesium.21-30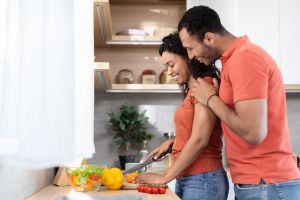 Sex Hormone-Binding Globulin (SHBG) Levels and Free Testosterone
To directly improve bioactive free testosterone levels, consider strategies to decrease Sex Hormone-Binding Globulin (SHBG) levels. The use of oral estrogens, such as hormonal birth control pills in women, increases SHBG levels and reduces free testosterone levels.31
Unintentional exposure to bioidentical transdermal estrogens could also potentially increase SHBG levels in men because high SHBG levels are associated with higher estrogen levels in men.32,33
Therefore, salivary estrone (E1), estradiol (E2), and estriol (E3) tests can be ordered to rule out unintentional exposure to "hidden" estrogens in personal care products and other sources. Screening for unintentional exposure to bioidentical hormones is one benefit of saliva hormone testing, and avoiding estrogens can reduce the SHBG level.
Other natural options that might decrease SHBG levels include Urtica dioica root (stinging nettle root), caffeine avoidance, increased protein intake, alcohol avoidance, and Eurycoma longifolia (Tongkat Ali).34-38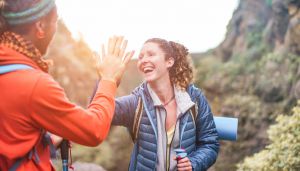 Summary of Evidence-Based Natural Options to Support Healthy Free Testosterone Levels:
Weight and body composition optimization – decrease body fat percentage and increase lean muscle mass
Exercise (primarily resistance training)
Decrease stress
Increase quality sleep
Withania somnifera (Ashwagandha)
Ginger
Magnesium
Boron
Selenium
Zinc
L-Carnitine
CoQ10
Full Spectrum Vitamin E
Vitamin C
Alpha-lipoic acid
Tribulus terrestris
Panax ginseng
Decrease Sex Hormone-Binding Globulin (SHBG) levels

Avoid the use of oral estrogens in women and unintentional exposure to transdermal estrogens in men. Saliva hormone testing will screen for unintentional exposure to estrogens in men.
Urtica dioica root (Stinging Nettle root)
Increase protein intake
Avoid Caffeine
Avoid Alcohol
Eurycoma longifolia (Tongkat Ali)9-38
Salivary (free) testosterone can be ordered as part of a:
Salivary (free) testosterone can also be ordered as a single test.
To place a test order, click here. As a reminder, DiagnosTechs will drop ship test kits directly to your patients. You may select this option at the top of the order form.
Please visit our Provider Tools page for more information about choosing the right test and supporting the androgen pathway.
---
YOU MAY ALSO ENJOY
THE BENEFITS OF OPTIMAL TESTOSTERONE LEVELS IN WOMEN AND MEN
Testosterone (T) is considered the "elixir of life" and has been sought after for its rejuvenating properties for millennia. Testicular extracts from animals were used by the ancient Chinese and the Romans for men's health. The idea and practice of optimizing hormone levels for health benefits became more widespread when the acclaimed scientist and endocrinologist Dr. Charles Brown-Séquard regularly injected himself with testicular extracts in the late 1800s to restore vitality.
April is Stress Awareness Month, so let's learn more about the stress hormone known as cortisol! While cortisol is known as the stress hormone, it is crucial for the optimal function of your body every day. In healthy individuals, cortisol levels naturally shift throughout the day in a pattern known as a diurnal rhythm.
THE BENEFITS OF SALIVA HORMONE TESTING
If you could choose, would you rather spit into a tube or have a needle jabbed into your arm to measure your hormone levels? We suspect you would rather not get stuck with a needle, and you do have a choice! Saliva hormone testing offers many benefits, including painless collection in the comfort of your home at any time. Saliva hormone tests can help determine the underlying cause(s) of PMS, insomnia, anxiety, fatigue, infertility, migraines, weight gain, hot flashes, hair loss, and many other health concerns.
HIDDEN HORMONES IN PERSONAL CARE PRODUCTS
Have you noticed salivary hormone levels trending higher lately? We have certainly noticed this alarming trend in our lab! And we want to let you know we believe it is due to the presence of hidden hormones in personal care products (PCPs). Yes, bioidentical hormones are added to products without being listed as an ingredient. Manufacturers and raw material suppliers are not supposed to add ingredients to products without disclosing them, but; it does occur and seems to be occurring more frequently in recent months, according to our internal data and trends.
---
References: